Everything You Wanted To Know About Cocktail Bitters (and maybe more..
The Best and Classic Old Fashioned Cocktail Recipe
In the late 1800s, the Classic Old Fashioned Cocktail took its first steps in Bourbon heartland, the Pendennis Club of Louisville, Kentucky. Fast forward to today, and it's become a diverse family of cocktails, with countless interpretations and innovative methods. Craft bars often showcase their unique versions, while the Classic Old Fashioned patiently awaits connoisseurs. It's a testament to the cocktail's timeless appeal and mixology's boundless creativity. Cheers to tradition and innovation! Recipe Follows. 
See Old Fashioned Recipes & Learn More 👇👇👇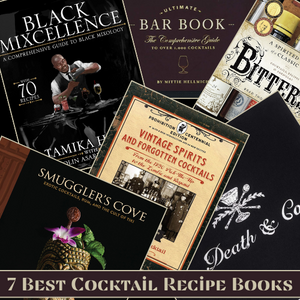 Choosing a favorite cocktail book is a bit like selecting your go-to drink – it's highly personal and subject to individual tastes. So, in the spirit of inclusivity, we're sharing our favorite cocktail recipe books. We hope you find these selections as enjoyable as we do.  Continue reading to discover some amazing cocktail recipe books, that may become one of your faves soon. 
See Book Choices & Learn More 👇👇👇